This store requires javascript to be enabled for some features to work correctly.
At M&M Jewelry Studio, we offer a wide range of services to meet your needs. Whether you're searching for the perfect piece of jewelry or looking to restore an heirloom, our experienced craftspeople are here to help.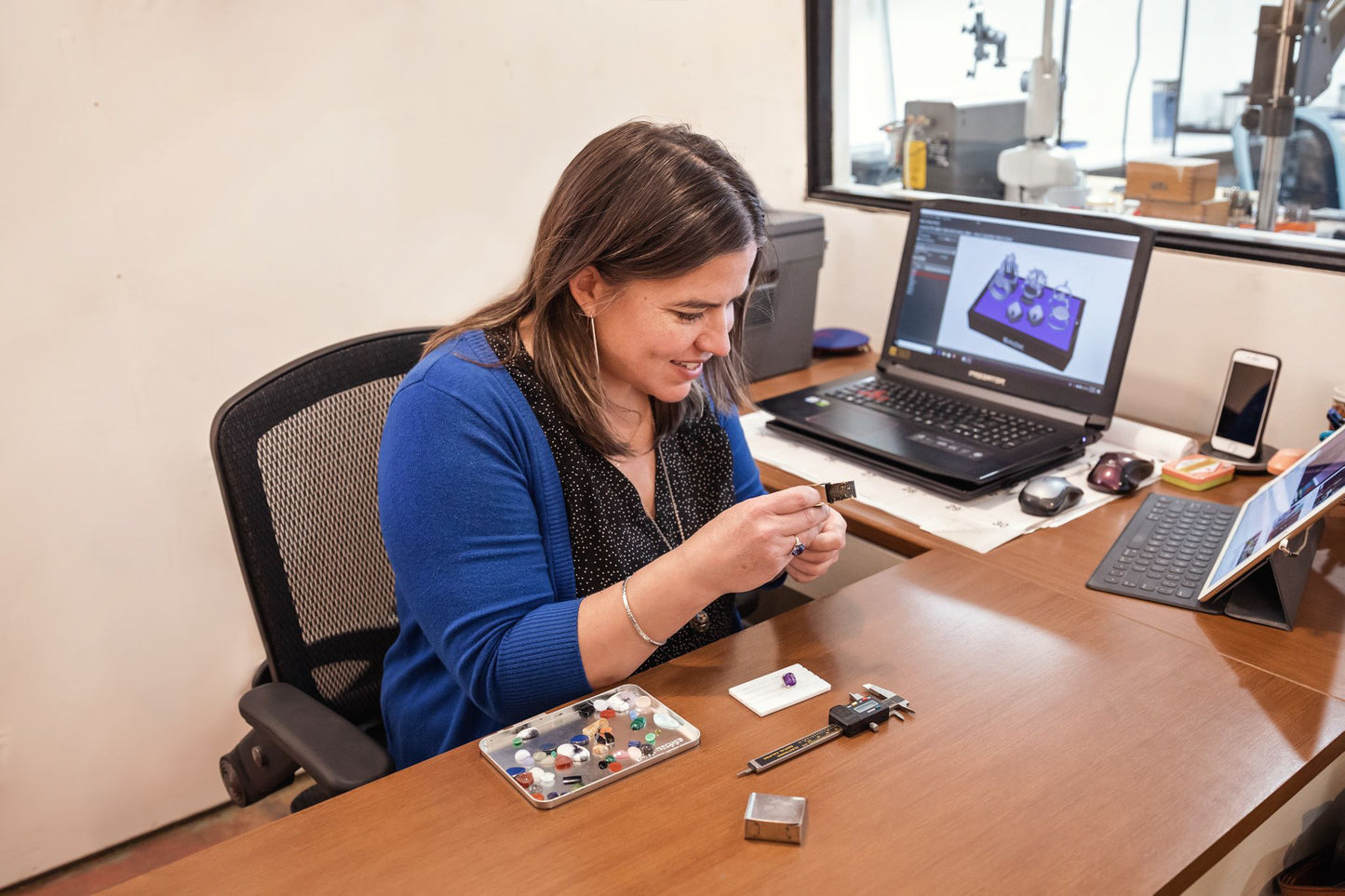 Jewelry Design Consultation
Come and sit down with us to talk through ideas and possibilities for that beautiful piece of jewelry you've been imagining. Whether you'd like to transform an old piece in your collection into something new or you're looking to create a completely unique design, we would be delighted to help bring your vision to life.

CUSTOM DESIGN GALLERY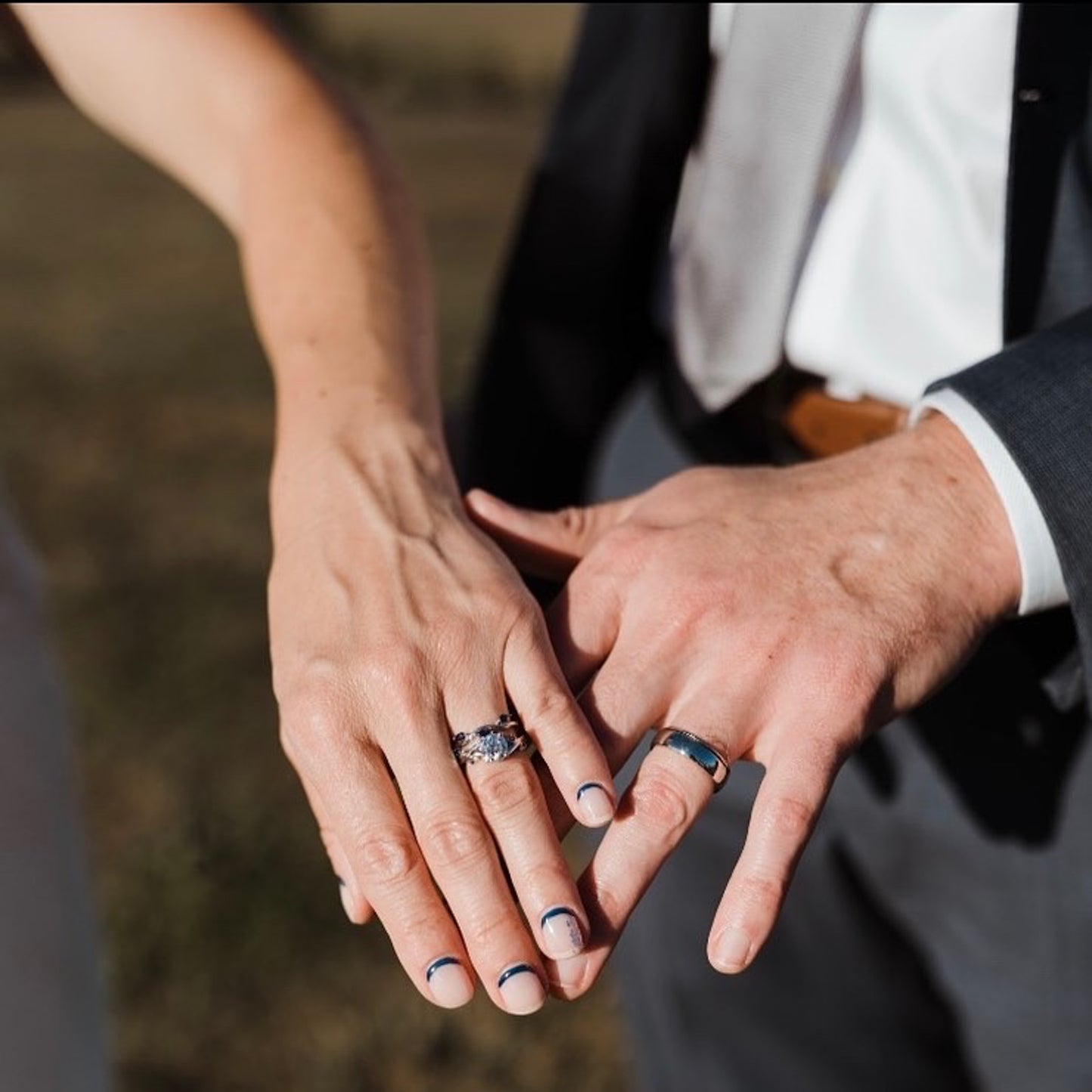 Custom jewelry design in gold and platinum
Whether you're looking to create a spectacular engagement ring or a treasured family heirloom, our experienced designers can help bring your dream piece of jewelry to life. We understand that creating custom jewelry is an incredibly personal experience, which is why we take the time to understand your specific needs and preferences so that we can work with you to make it happen.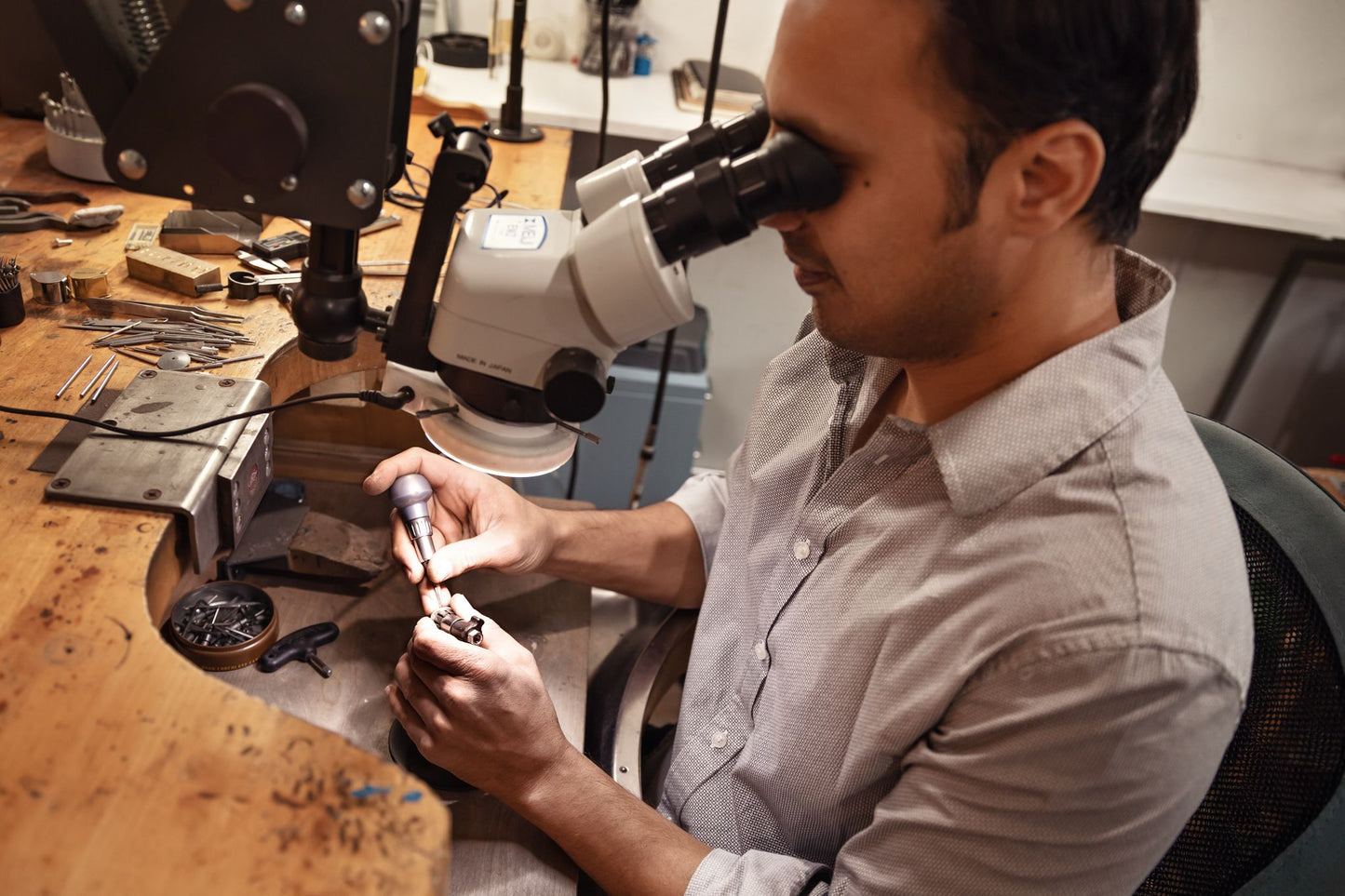 Jewelry Repairs & Restorations
At M&M Jewelry Studio, we understand how important it is to have your family heirlooms restored and preserved for future generations. Our experienced jewelry repair professionals are dedicated to providing you with the highest quality restoration of your favorite pieces of jewelry. We specialize in restoring antique and vintage pieces, as well as creating brand new designs from your existing gemstones.
CONSULTATIONS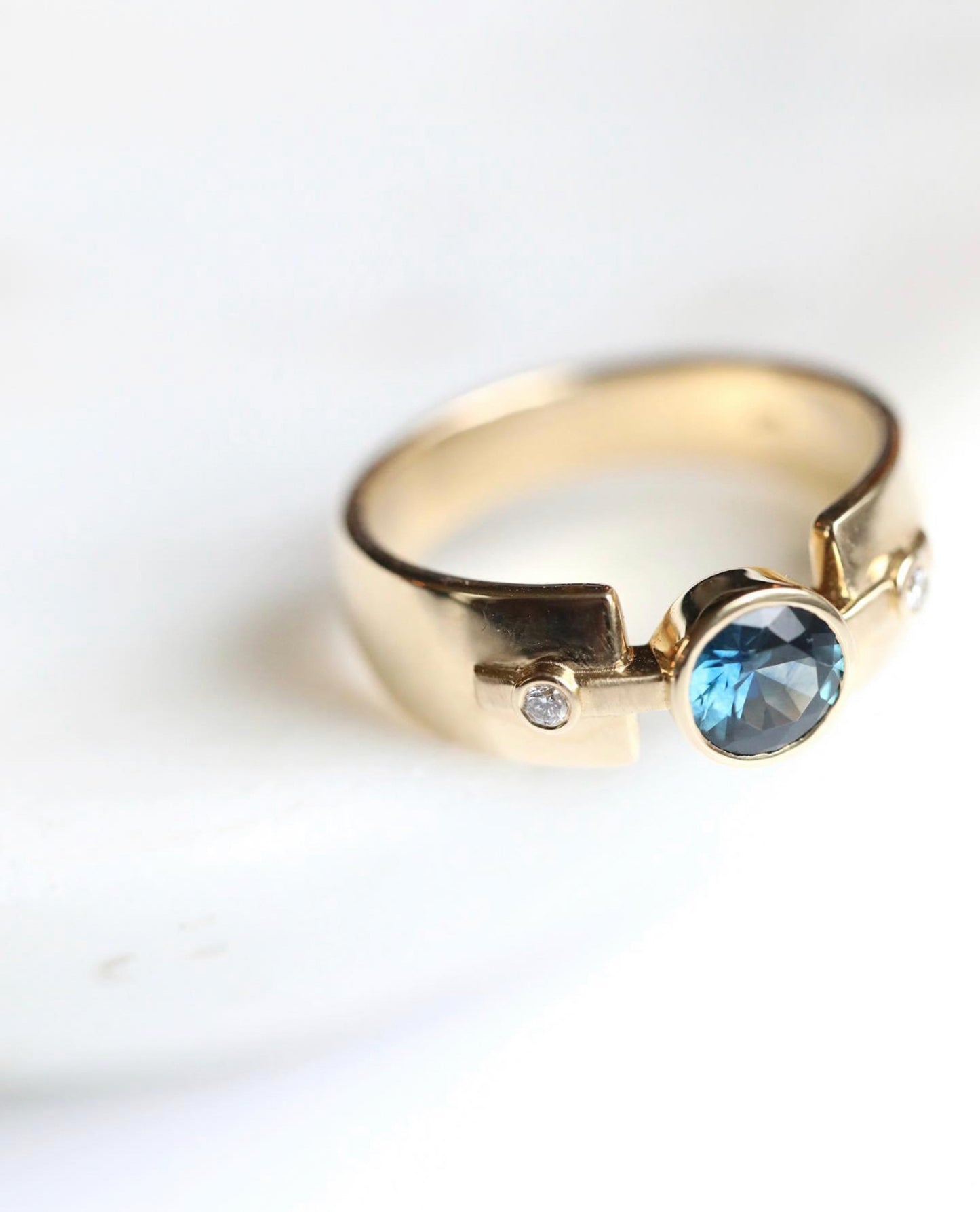 Gemstone Sourcing
We understand that there is an almost endless variety of options when it comes to selecting a gemstone or diamond, and that's why we aim to make the process as simple as possible. We have established relationships with suppliers around the world who can provide us with access to the most exquisite stones available on the market, so no matter what you are looking for, we have something special just waiting to be discovered.

CONTACT US FOR MORE DETAILS
When you work with M&M Jewelry Studio, you don't just get the benefit of working with an experienced team of craftspeople – you get the added bonus of speaking to them directly. You won't have to worry about a middleman or salesperson getting in the way; instead, your project will be handled by expert artisans who know exactly how to make your vision come to life. Whether it's crafting custom earrings, necklace, or repairing a treasured piece, they'll utilize their years of expertise and dedication to quality craftsmanship to bring your idea or request to fruition.

Each item is made using only the finest materials available – meaning that every piece will last for generations! So if you're looking for an experienced team of talented craftspeople that can create something truly unique and stunning for yourself, a loved one, or even just as a gift for someone special – look no further than M&M Jewelry Studio!